Omegabiane Poissons des mers froides
Omega-3 eicosapentaenoic (EPA) and docosahexaenoic (DHA) fatty acids help maintain normal heart function.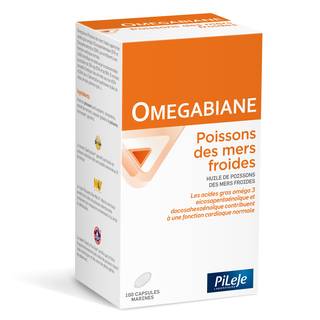 Box of 100 marine capsules.
Description
• STUDIES: A large number of studies have established significant correlations between the dietary habits of various populations and the prevalence of certain health problems. For example, the Inuit, whose diet is rich in fish oil, enjoy excellent heart function. This observation is linked to the strong concentration of omega-3-type polyunsaturated fatty acids in fish oil, in particular, EPA and DHA, which help maintain normal heart function.
• The QualitySilver® registered trademark guarantees optimal and durable levels of quality for the selected fish oils.
• The Friend of the Sea® ecolabel certifies that the fish used to make the fish oil are caught using sustainable
fishing practices in sustainably-managed fishing zones.
• The "Pollutants No thanks" logo attests to the high purity of selected fish oils containing contaminant levels
at the limit of detectable.
Ingredients
• Fish oils > Source of omega-3 fatty acids (EPA et DHA)
• Capsule (fish gelatine, gelling agent: glycerol)
• Antioxidant: rosemary extract Rosmarinus officinalis (leaves)
Nutritional composition:
| Typical values | Per capsule | For 3 capsules |
| --- | --- | --- |
| Cod liver oil | 500 mg | 1 500 mg |
| > of which omega-3 polyunsaturates | 155 mg | 465 mg |
| > of which eicosapentaenoic acid (EPA) | 75 mg | 225 mg |
| > of which docosahexaenoic acid (DHA) | 45 mg | 135 mg |
Instructions for use
Take 1 to 3 capsules per day.
1 to 3 months, repeat as required.
Take with a glass of water, ideally during meals.
Store in a cool, dry place.
The effective daily dose of DHA and EPA for everyone is 250 mg. It is therefore recommended that we include foods that contain EPA and DHA (colza and walnut oils, oily fish , etc.) in our daily diet.
Also discover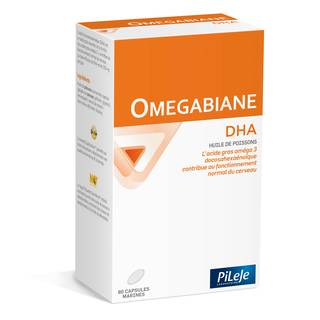 DHA (docosahexaenoic acid) supports normal brain functioning and helps
to maintain normal vision.
En savoir plus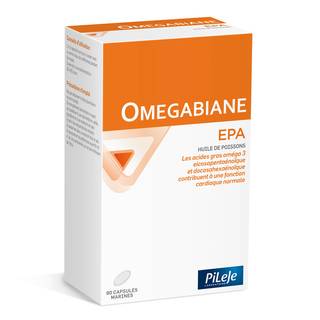 Eicosapentaenoic (EPA) and docosahexaenoic (DHA) omega-3 fatty acids support normal heart function.
En savoir plus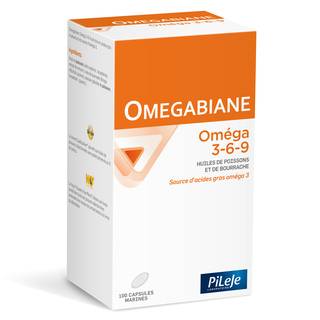 Food supplement based on fish oil and borage oil. Source of omega-3 fatty acids.
En savoir plus